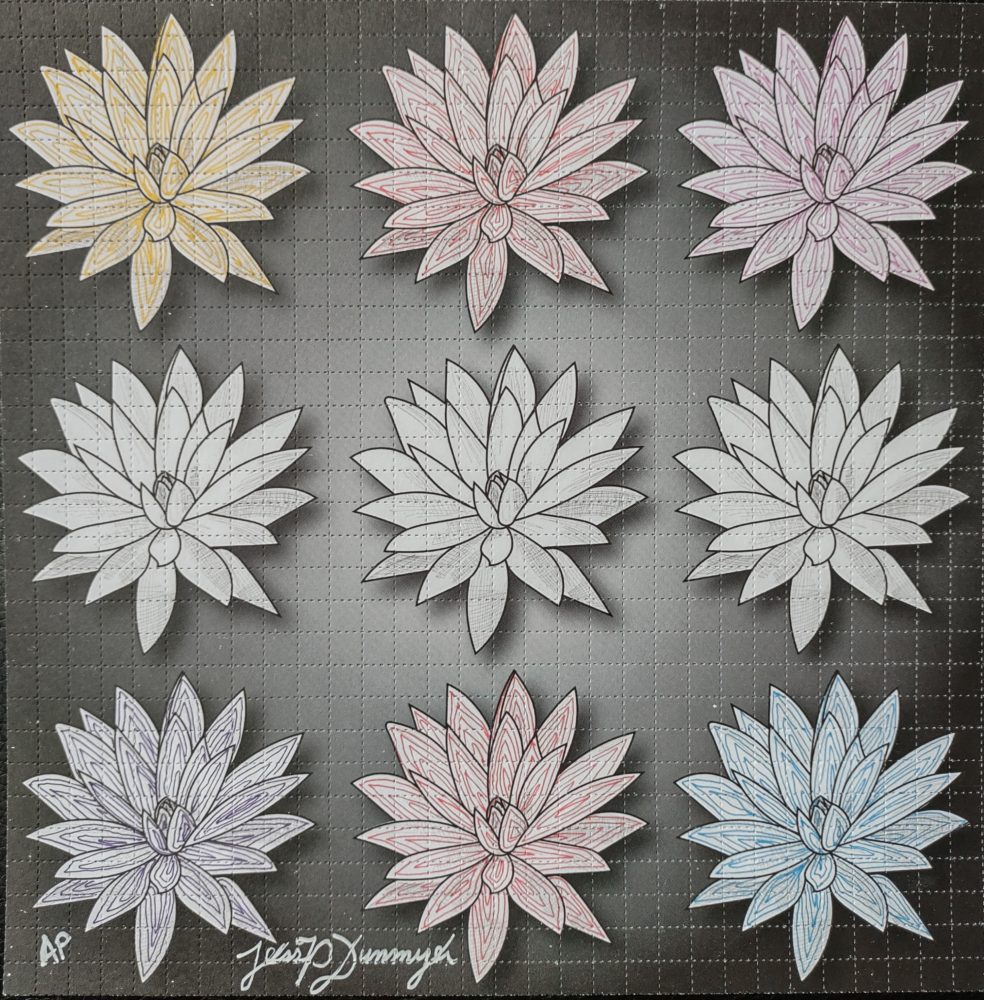 Fairly new to the blotter art scene, Jess P. Dunmyer has taken the collector's world by storm with the "Scully series" that everyone wanted. Here's the story….
– Can you tell us your real name and artist name?
Jess P. Dunmyer
– Date and place of birth?
I'm born an islander of Guam in 1979.
Pacific Islander
San Francisco Bay Area
– Can you tell us about your academic / artistic background ?
I'm originally self taught since my younger years, just being creative with my surrounding family. Then, later in life I wanted to expand my studies which included Art History and the multimedia arts, at College of Alameda and Berkeley City College. During this time, I was able to experience several different mediums and I loved every minute of it as I was in my natural element.
– How and when did you discover blotter art ?
I first discovered blotter art in the beginning of 2020 within the blotter art community. Upon collecting the first sheet, I immediately wanted more. I thought it was a very fascinating art medium.
– What drew you into creating your own blotter art?
I feel designing for blotter art comes with endless ideas and creativity. The thought intrigued me to start creating for blotter art.
– How many blotter art pieces did you make ?
Currently, there are 12.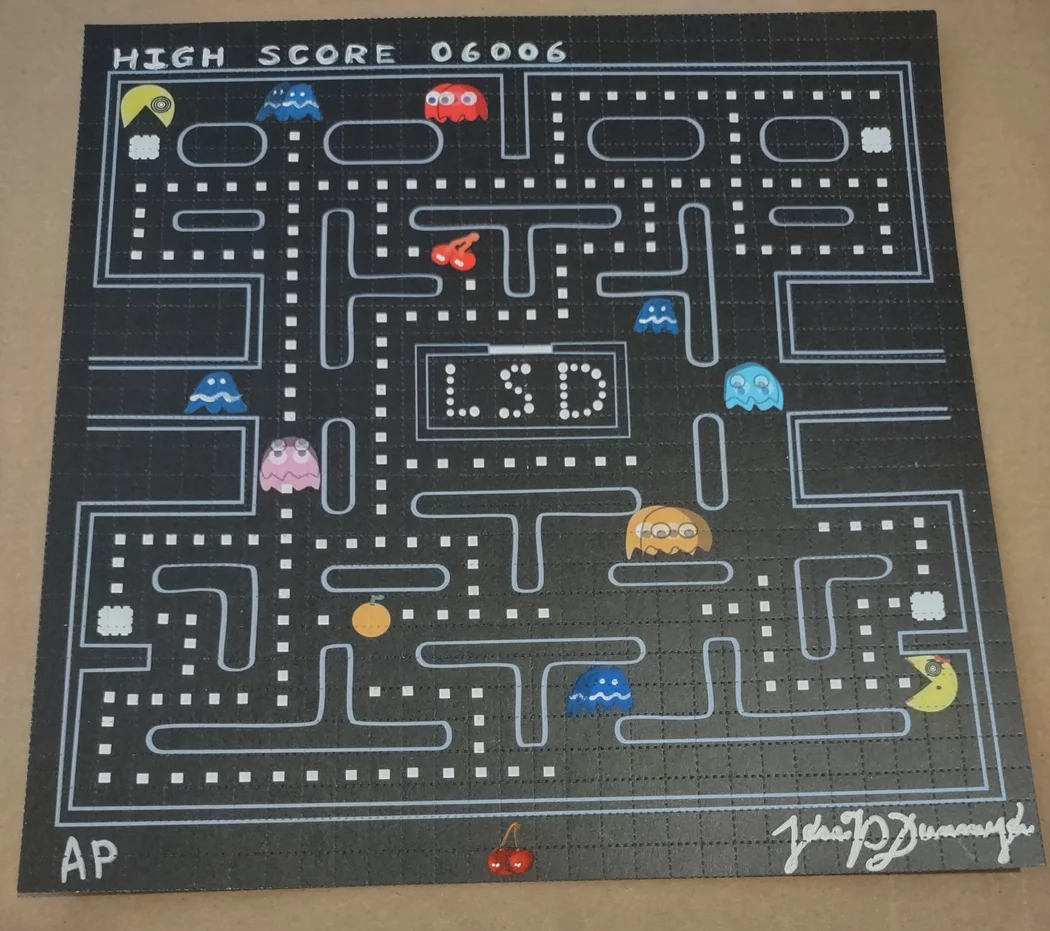 – Who printed and perforated your pieces then and now ?
All of my blotter arts are produced by Shakedown Gallery with the exception of two designs which was a collaboration with Brian Cox. ( note from editor Smile Happy and Peewee Herman)
– What do you feel makes blotter art a unique art form ?
It is truly a one of a kind art form. Especially, the perfs and history are what I feel make blotter art unique.
– What has blotter art brought to your creative process?
Blotter art is a unique art form that has its own set of dimensions, distinctive perforations that even a few collectors can detect its very own origin of production. The unique technique and skills it takes to produce the sheets, I have much respect for it. In addition, the unique designs that comes with blotter art, such as, the 9 panels or 900 tabs inspires my creative process and I love that about the art form.
– What was your first blotter art creation ?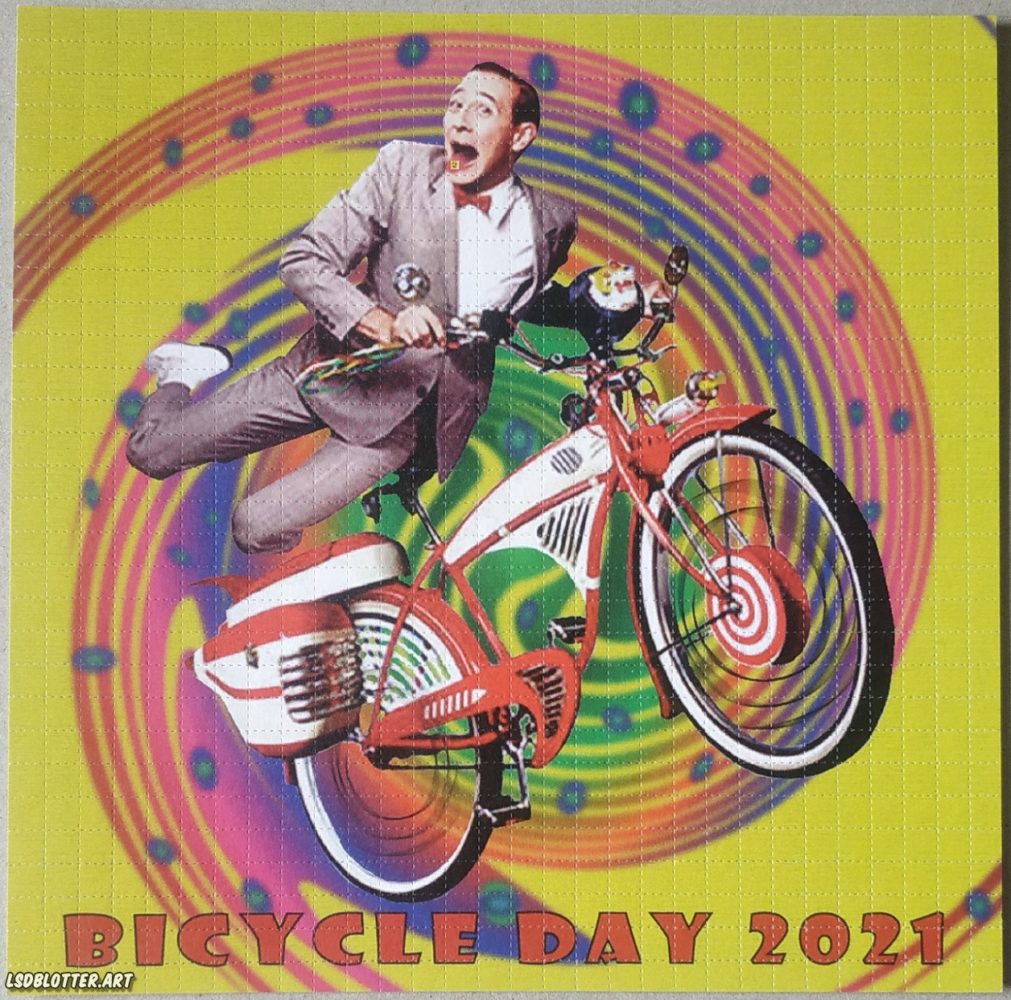 My first blotter art creation was on Bicycle Day 2021 PeeWee as a collaboration but as my first Solo blotter art creation, it was Skully Green. It was also the first design produced of my Skully series.
– What blotter art piece you made is your favorite and why?
Oh goodness, my favorite blotter art I created. I never really thought about which is my favorite piece because each piece is of a sentimental value. If I had to choose one, probably Skully Green because it was my first solo blotter art produced by Shakedown Gallery. Since then, my journey became a greater experience getting to know everyone I've built a relationship within the blotter art community.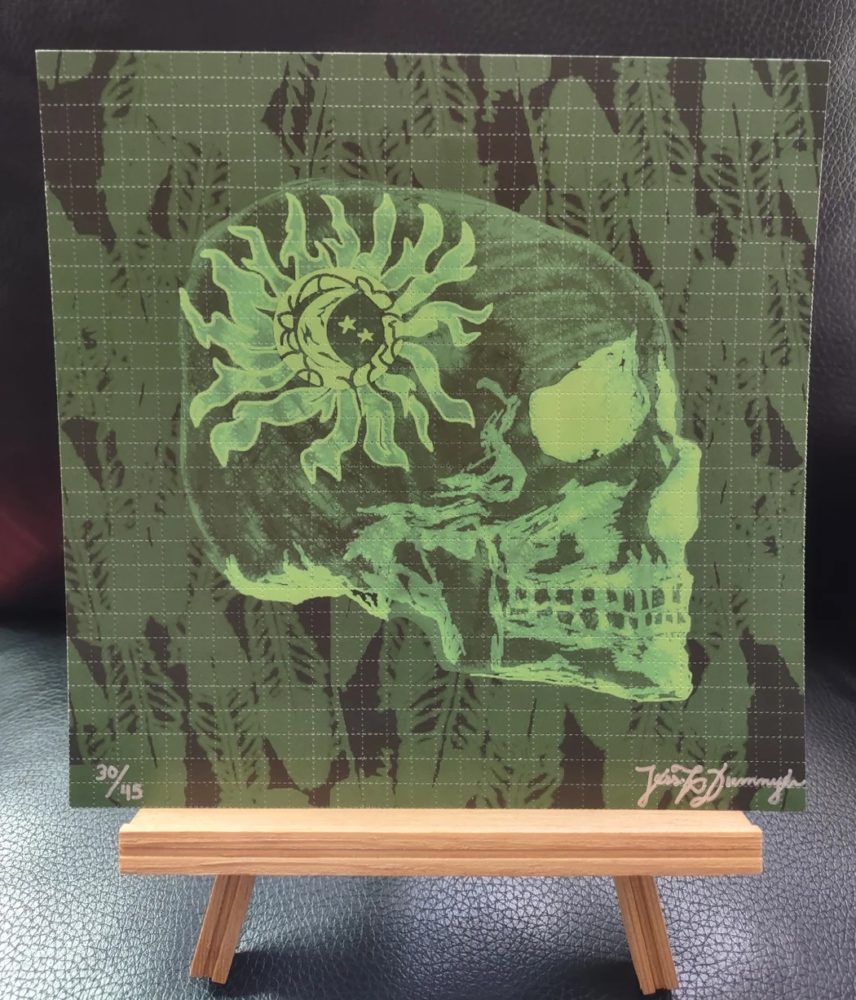 – Do you have a blotter art collection besides your own creations? If yes what is your most valuable piece?
Yes! I'm not exactly sure about the value of all my blotter arts in my collection, but I do have a few of the Godfather Mark McCloud pieces and a great collection produced by the late great Paul Guest, RIP Monkey, that I do hold dear to me.
– What blotter art piece you didn't make is your favorite and why?
I love the double sided design by Mark McCloud, Through The Looking Glass.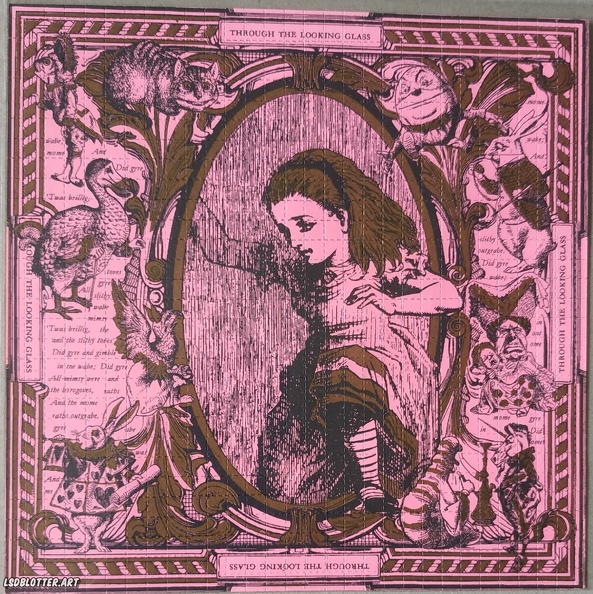 – Which other blotter artist do you like/admire?
I closely admire Mark McCloud, EMEK, and Stanley Mouse.
– On a collector stand point, vintage vs vanity?
As an artist I love all the arts, I couldn't choose one vs the other. However, I'd love to be able to own as much vintage as possible they are rare and because I enjoy learning its history. To have a piece of history in my collection is an honor to have from the Blotter Gods, and one I'd cherish for years.
– what is your opinion about people tearing up blotter art to sell shards or so called "minis"?
I had one design that originally did not print as intended. I couldn't just toss the sheets, so instead, they are printers proof. I tore the sheets into 'mini puzzle pieces' as a game-play. They are 'Free' incentives to go with the full sheets and not to be sold.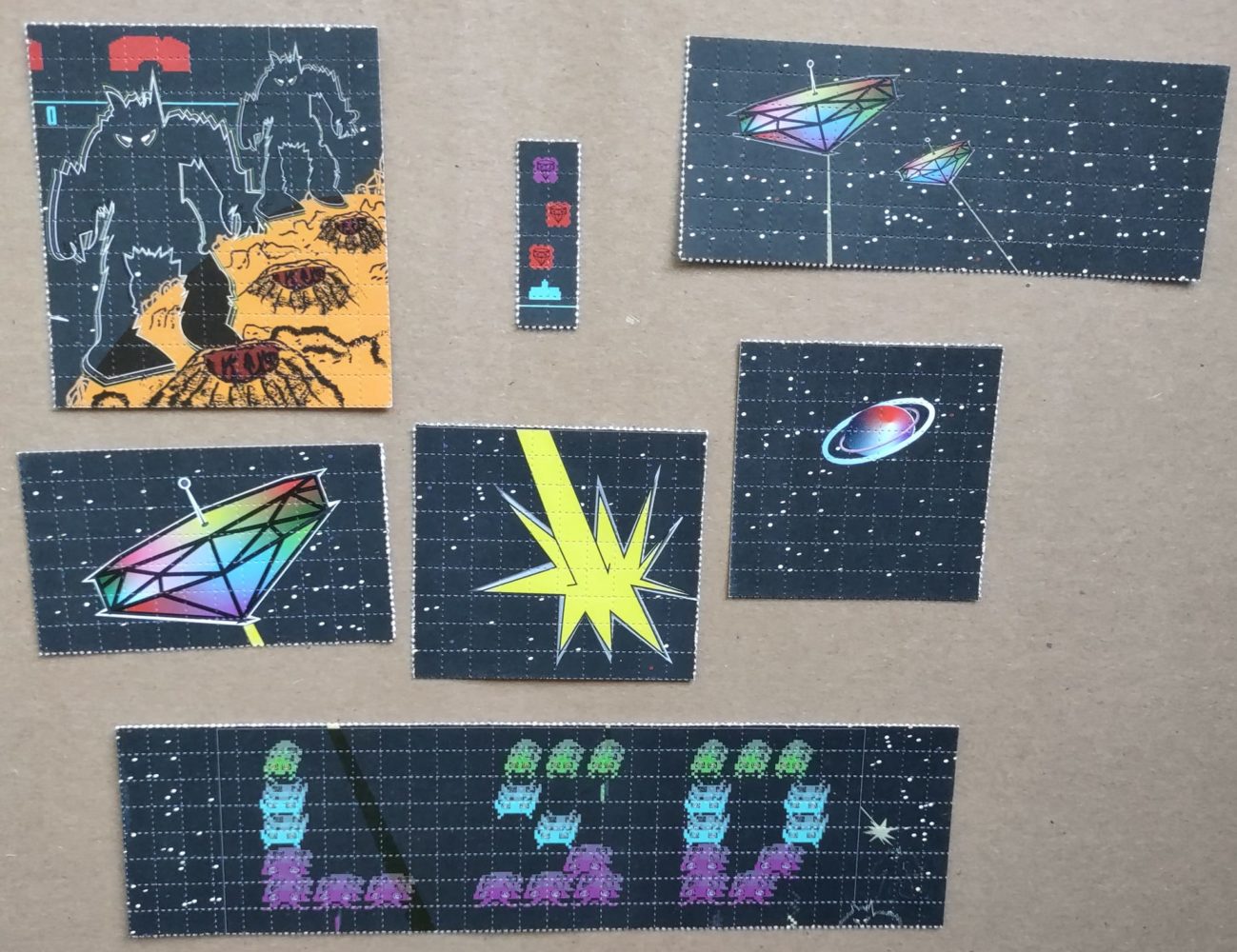 – Do you have a website where you sell your blotter art ? If not where can people buy your creations?
My website is: www.jesspdunmyer.bigcartel.com
For additional info, updates, or contact: Follow my facebook page / profile Jess P Dunmyer
Instagram: @jpdartgallery
– Any other favorite site you would like our readers to check out?
Blotterbarn.com and Shakedowngallery.com .