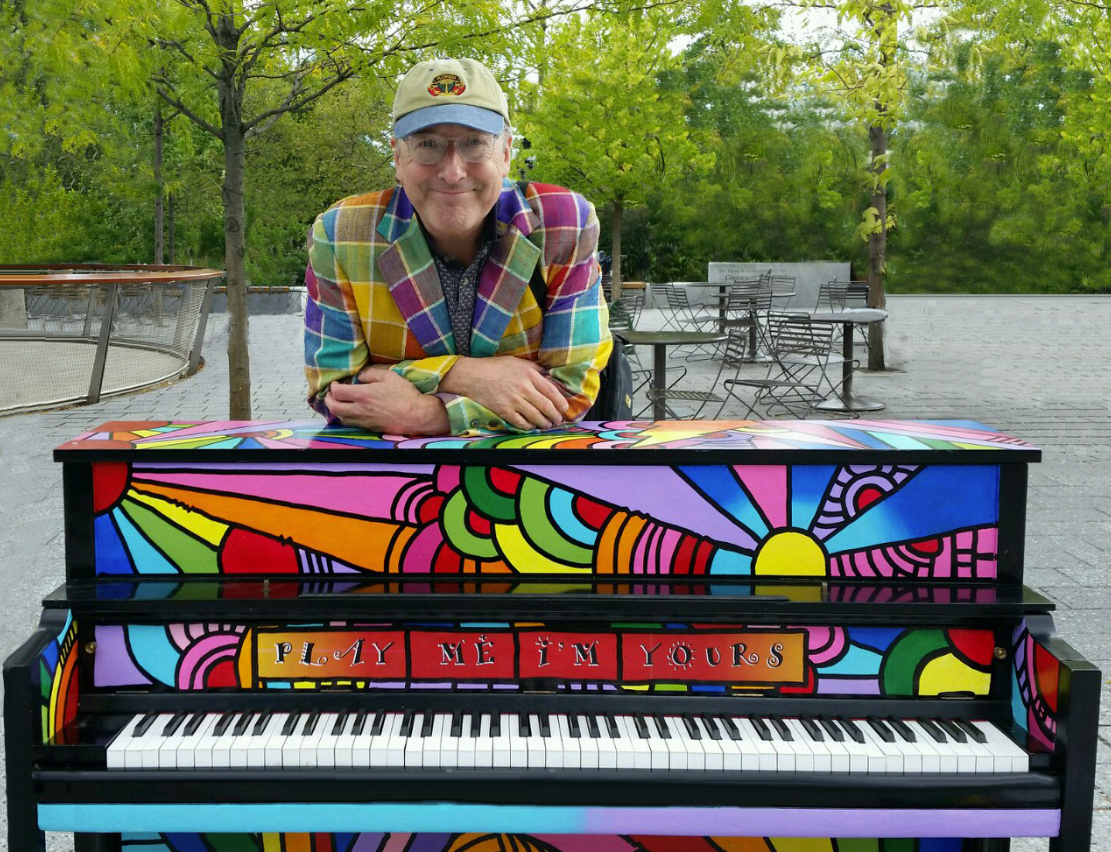 Howie Green's creations are quite famous among blotter art collectors and each serious collection should have at least 1 of his pieces if not all 9
– Can you tell us your real name and artist name?
Howie Green
– Date and place of birth, nationality ?
Early 1950s, Western NY, USA
I am based in Boston
– Can you tell us about your academic / artistic background ?
I graduated from art school with a Bachelors of Fine Arts Degree
– How and when did you discover blotter art ?
It was a recent discovery for me. I was not aware of blotter art until a gallery in the UK wanted to make limited edition prints from my images
– How many blotter art pieces did you make ?
I have 9 blotter arts prints that have been published
– Who printed and perforated your pieces then and now ?
The prints were done and perforated by BlotterArt, Ltd. ( Editor's note Paul Guest's blotterart.com).
– What do you feel makes blotter art a unique art form ?
There are a lot of ways to reproduce art on paper, canvas, glass, metal etc etc but blotter art is really unique idea for something new on paper.
– What has blotter art brought to your creative process?
Nothing specific but I am now aware of being able to do my images as blotter prints
– What was your first blotter art creation ?
The WOW print was my first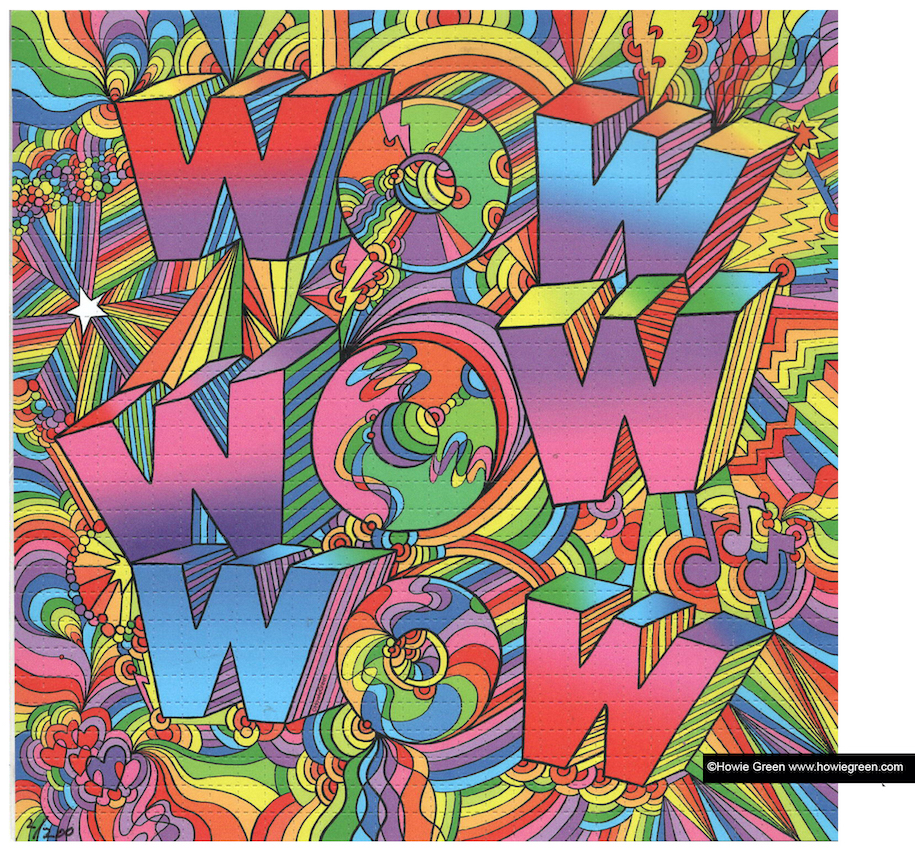 – What blotter art piece you made is your favorite and why?
I like them all a lot but the Magic Bus seems to be the favorite one.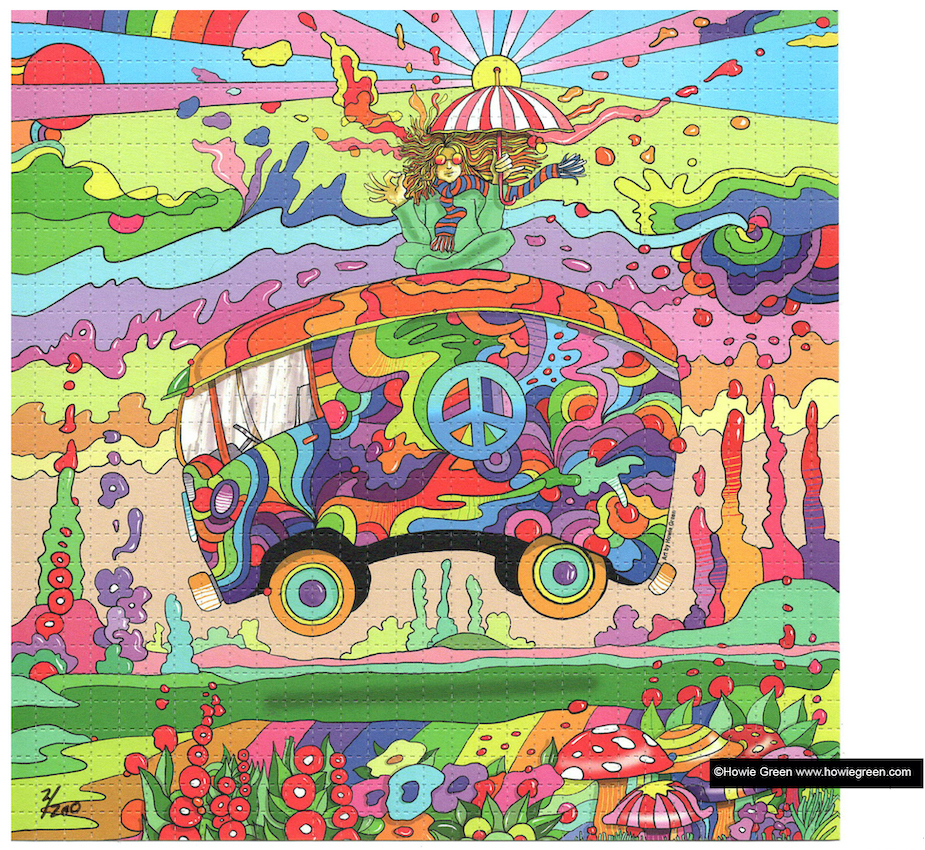 – Do you have a blotter art collection besides your own creations? If yes, what is your most valuable piece?
Actually, I just purchased my first print by another artist but it has not arrived yet
– What blotter art piece you didn't make is your favorite and why?
I love the prints that have been done by John Van Hamersveld. I have been a fan of his work for a long time and it's fun to see him doing blotter prints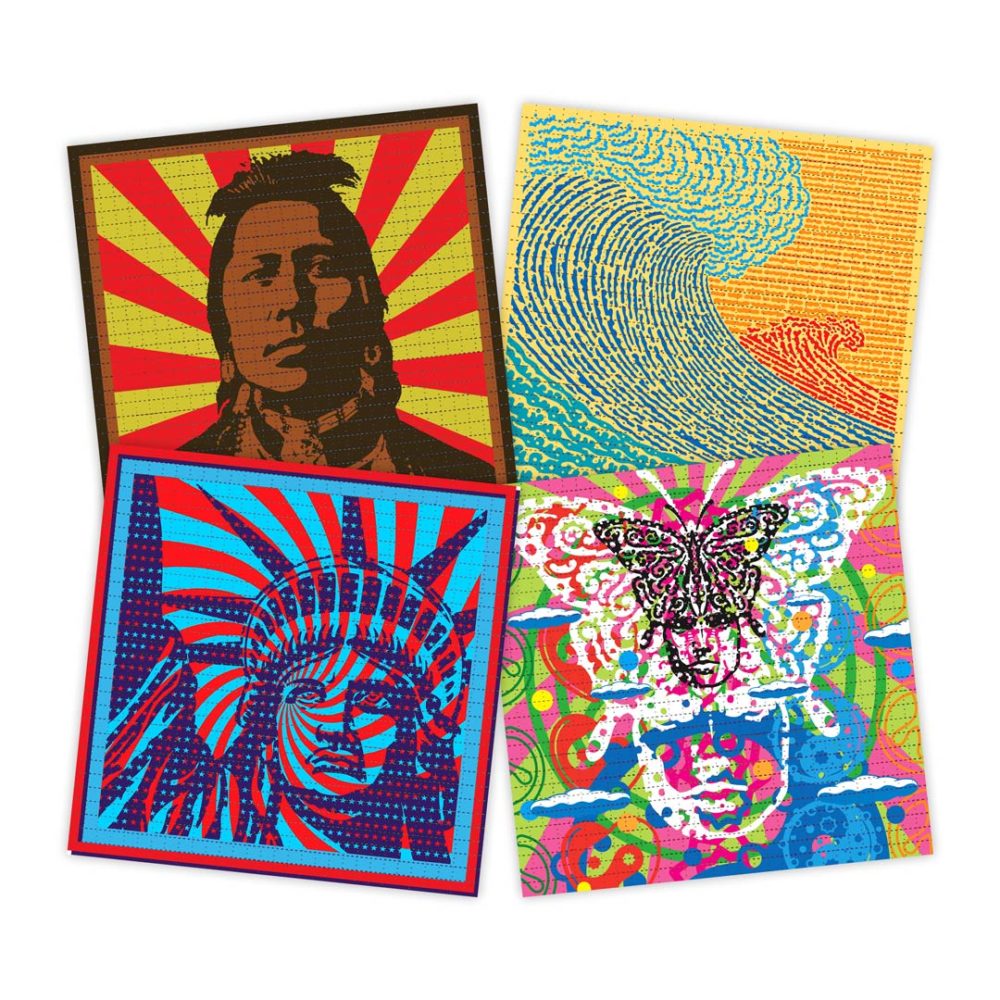 – Which other blotter artist do you like/admire?
I'm a huge fan of Buff Monster and I would love to add one of his prints to my collection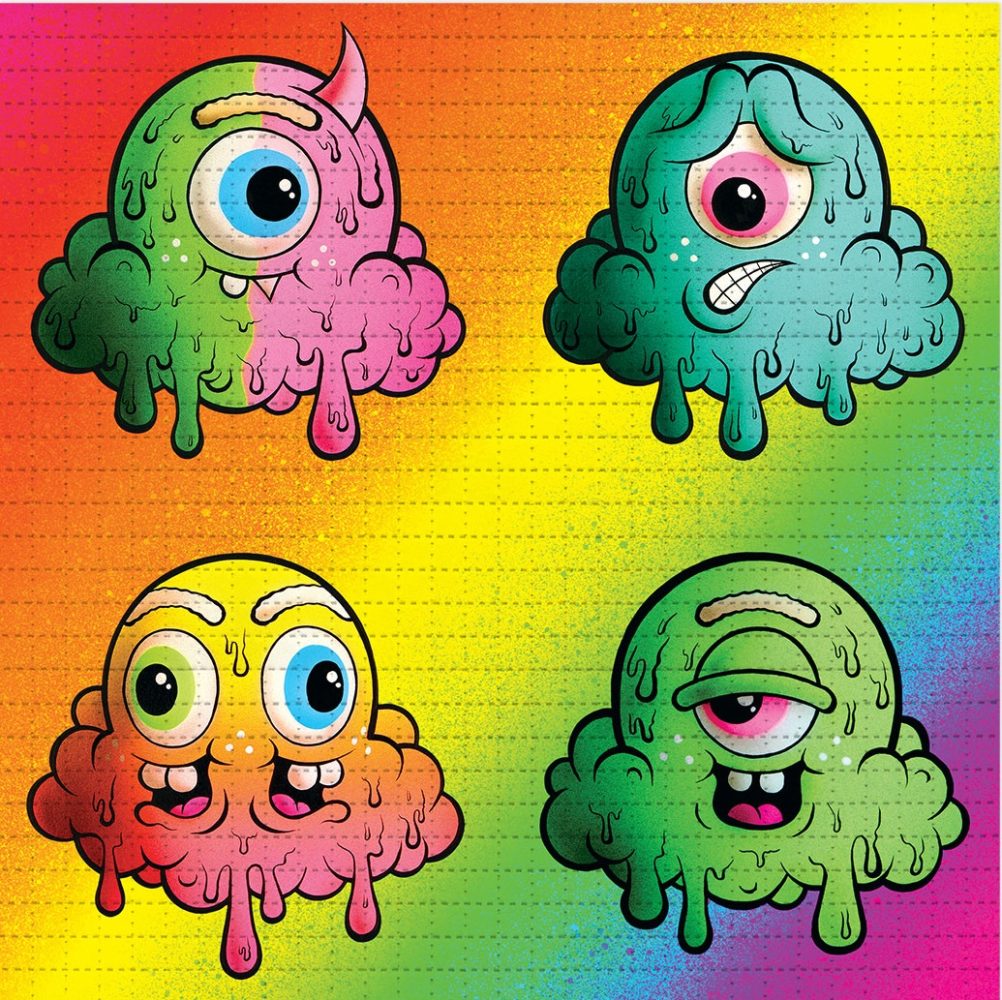 – On a collector stand point, vintage vs vanity?
Collect what you love. No one ever knows if anything will ever become valuable.
– What is your opinion about people tearing up blotter art to sell shards or so called "minis"?
Not a fan. I would never buy one.
– Do you have a website where you sell your blotter art ? If not where can people buy your creations?
My blotter art prints are available through my Pop Art Store at www.howiegreen.com
– Any other favorite site you would like our readers to check out?
Check out my site www.howiegreen.com ! Lots of fun stuff to see. But don't use your phone because my images need to be seen on a larger screen
– Anything blotter art related you would like to add?
Any new media for reproduction is exciting and I am looking forward to blotter art expand and become more popular. When I first started selling my prints no one knew what they were but now most folks seem to be aware of blotter art, so that a good thing!